Here is the step by step guide on how you can manually configure your VPN on an Android device.
This guide assumes that you already have OpenVPN installed on your device. If you do not have it installed already, please do that first by visiting the Google Play store and searching for "OpenVPN".
Please follow the steps below
1. Log in to  your VPNCity account from your Android Device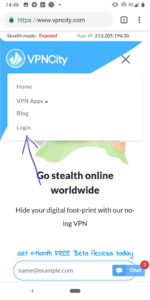 2. You're now at "My Account". From here, find "Advanced Settings" under your VPN Plans (highlighted below)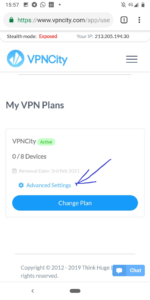 3. Now click "Add Device" as per below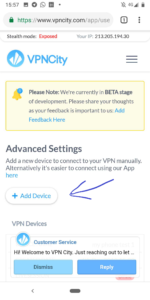 4. You will see a pop-up like below. Choose a "Friendly Name" and then click "Add"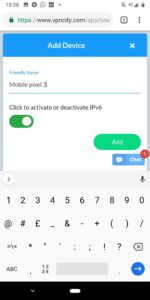 5. Next, click on "Manual Connection" for this device.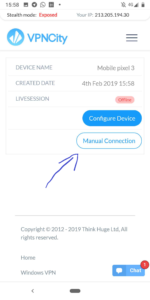 6. You'll see a pop-out like below. Make a note of your "Username" and "Password".
You can select the location you want to connect this device to and then click to "Download OpenVPN Config"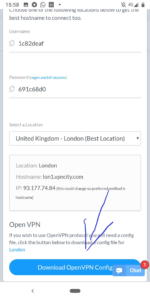 You should see a download complete notification appear after clicking the download button.
7. Now launch OpenVPN. One the home screen, select "OVPN Profile" option.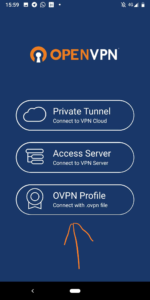 8. Then find the "Download" folder.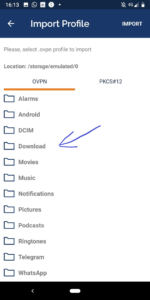 9. Select the VPNCity ovpn config file and then click "Import" in the top right.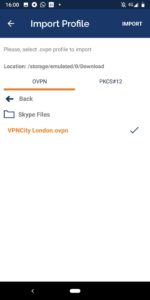 10. Remember the username and password from step 6? Enter these details below (tick the box "save password").
Once you've entered the correct details, hit "Add" in the top right.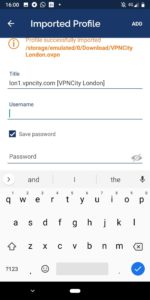 11. Now click the toggle button to Connect.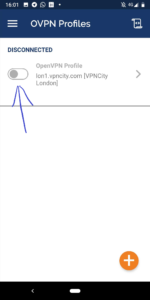 12. you're now connected to VPNCity (you can minimise OpenVPN and it will run in the background).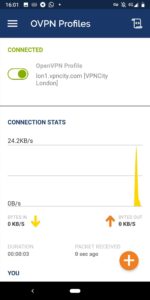 If you require any help or assistance, please reach out to us on live chat (which you'll find in the lower right corner of this screen). Alternatively, you can always use our VPNCity Android App to quickly, easily and securely connect to any of our locations around the world on multiple devices.