Where Can I Find My Affiliate Link?
Already an affiliate but can't locate your Affiliate Link to give to friends to earn 30% on every payment referred?
Just log on to your account and click on Affiliates > On your Affiliate Panel > your Affiliate Link is in the blue rectangular box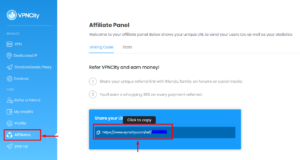 If you still do not have an account, you can get started here

and Click Register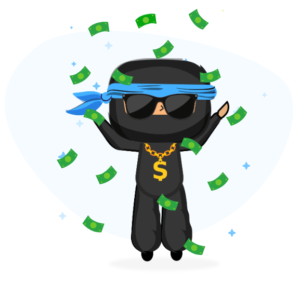 If you need further assistance, we are available to assist you via Live Chat 24 hours a day Mondays through Fridays (just click on the light blue button on the lower right corner of this page), and via email 24/7 at support@vpncity.com so you may reach out to us at your most convenient time.
---