Thanks for registering with VPNCity
Execution Time: 5 Minutes
Using balenaEtcher to copy the Raspberry Pi Img to your SD card takes a few minutes.
You will then have a VPN Wifi Hotspot capable of protecting multiple devices in the home or office using state of the art VPN technology.
What you need
A PC or Laptop (Windows or Mac) with an SD Card Reader
Download a copy of balenaEtcher here
Download the latest VPNCity Rp software here
Raspberry Pi (with WiFI enabled + Ethernet port)
Copy VPNCity Raspberry Pi Img to SD Card
Open balenaEtcher and select the VPNCity Raspberry Pi image in the far left box.
Select the SD card you want to format and flash (Note any existing data on the SD card will be removed)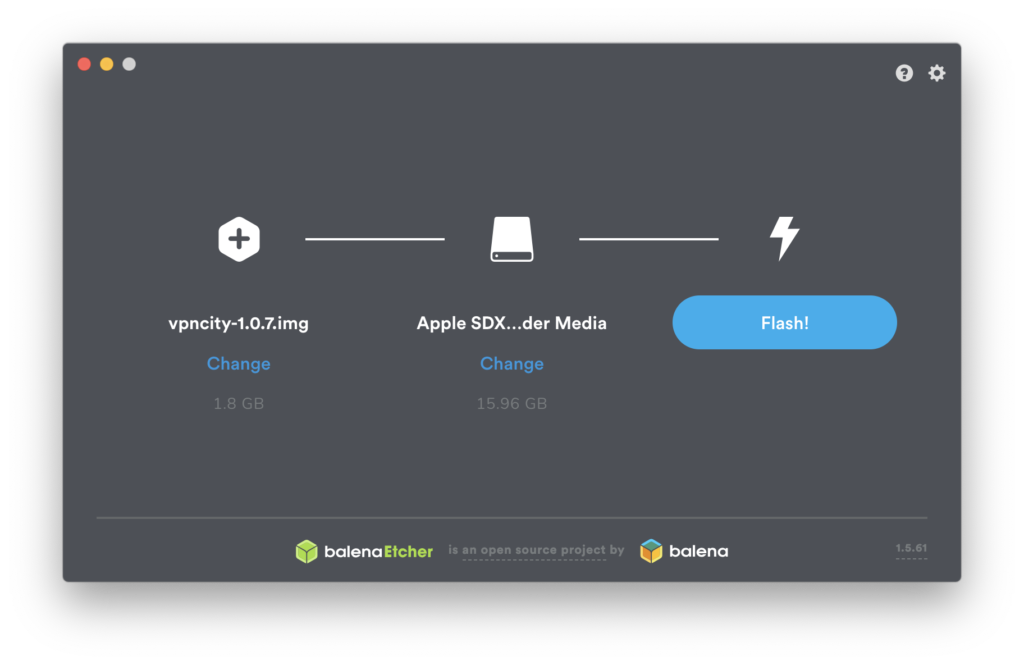 Click Flash and wait a few minutes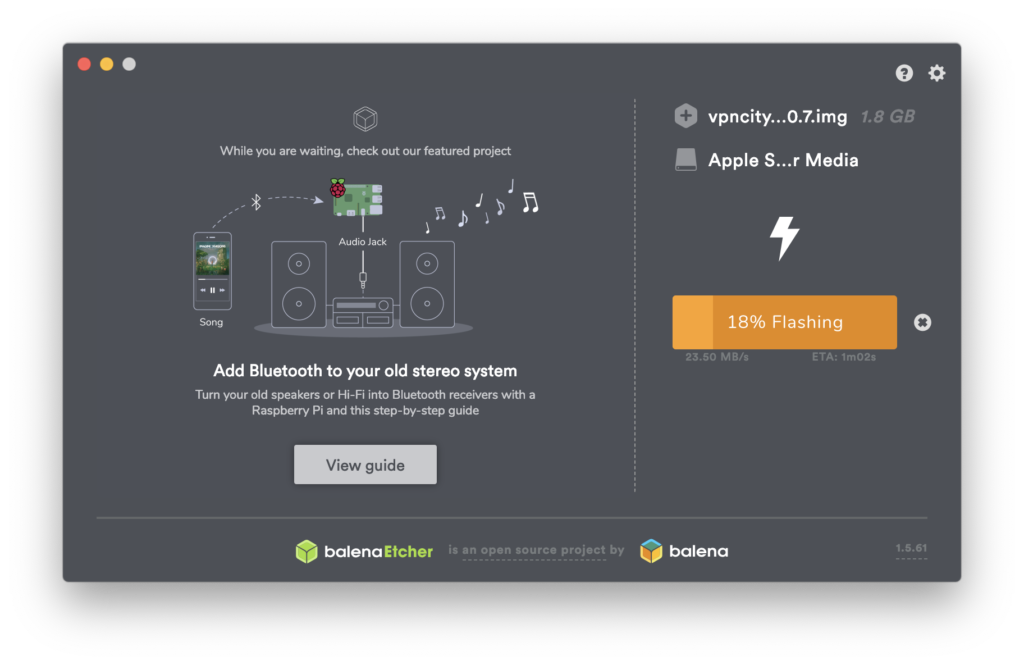 Once complete remove your SD Card and put it in the Raspberry Pi and power up!