How to use VPNCity with Chromecast via Android Hotspot
For those with a Google Chromecast device, it may prove to be frustrating when you try to cast your favorite streaming sites to your TV but still not gain access to all the content you want.
So what do you do? Ah, get a VPN!
You may have read other sources online that you would need a VPN-enabled router to gain access to normally restricted content for your country. You check out the steps, and everything seems to be overly complicated. You either 1) Do not have a VPN-enabled router, or 2) it all just seems to techie for your taste.
Have no fear! You can now bypass all these restrictions and maximize your Chromecast experience in just 5 easy steps!
To do this, you would need the following:
Any Android Device (mobile phone, tablet
Your Chromecast dongle
Stable internet connection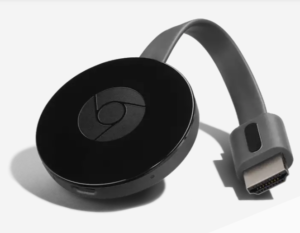 STEPS
Install the VPNCity App on your android device. Steps to do so can be found here
Log on to the VPNCity App and enable Hotspot on your Android device (your device will act as a Virtual VPN-enabled router)
Plug in the Chromecast dongle to the HDMI port of your television
Check the WiFi connection and connect Chromecast to your Android device hotspot
Click or Tap the Cast button in a cast-enabled app such as YouTube, Netflix, etc.
You can now enjoy unrestricted access to all the shows you want on a big screen via Chromecast!
If you need further assistance, we are available to assist you via Live Chat 24 hours a day Mondays through Fridays (just click on the light blue button on the lower right corner of this page), and via email 24/7 at support@vpncity.com so you may reach out to us at your most convenient time.
---